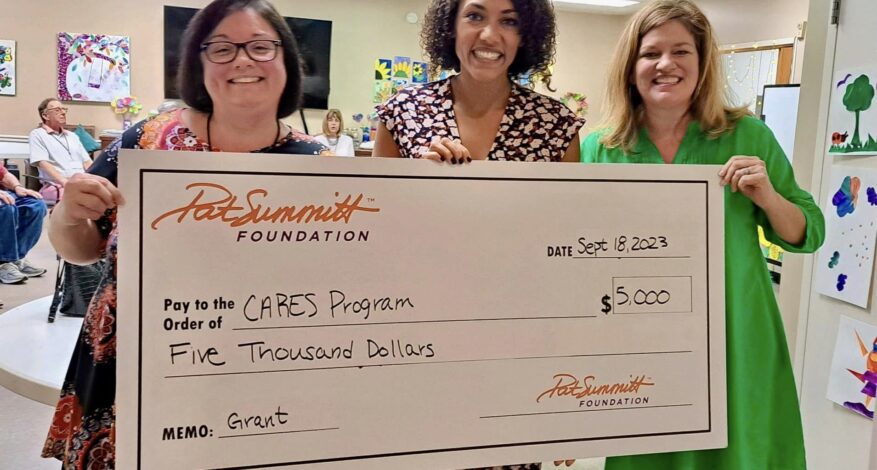 News
Pat Summitt Foundation Awards Grants to RFA Programs
The Pat Summitt Foundation has awarded three RFA-inspired, volunteer-based respite communities grants of $5,000 each to support scholarships for individuals attending their programs.
RFA Executive Director Daphne Johnston was on hand for the presentations on Monday, September 18 to two Birmingham programs: CARES by Collat Jewish Family Services and Anchor Respite Ministry. An additional award will be made to Abide Respite Ministry in Chattanooga, Tennessee.
"Pat Summitt believed in the people around her, and her Foundation Director said she would have believed in the communities of Respite with all of us working together," Johnston said.
Summitt, a renowned women's basketball coach, was diagnosed at age 64 with early onset Alzheimer's disease.
Johnson, recalling her own high school basketball experience, said, "She was a teenage hero and life-long role model, and for Respite for All to be in partnership in providing immediate relief from this disease is priceless."