Filling Our Friends with Well-Being and Purpose
Volunteering in a Respite Community
If you had the chance to read more about the Respite for All model, then you'll know exactly what volunteers mean to the program. We believe that operating with a staff of volunteers allows Respite to provide participants with more well-being and purpose rather than just entertaining them during their time with us. In addition, relying on a team of volunteers means we open opportunities to pull individuals from ALL walks of life – a bottomless well of talent.
Each day at a Respite for All Community, volunteer engagement will assist in activities that include:
Cognitive Stimulation
Exercise and Weight Training
Yoga
Community Service Projects
Intergenerational Concerts
Creative Writing
Chapel Services
Activities also include service projects for local communities to help build self-worth and purpose for our friends living with dementia.
The trained volunteer-friend ratio tends to be 1:2 or 1:1. Can you imagine? Four hours of someone pouring love, laughter, friendship, meaning, and purpose into you for four hours a day?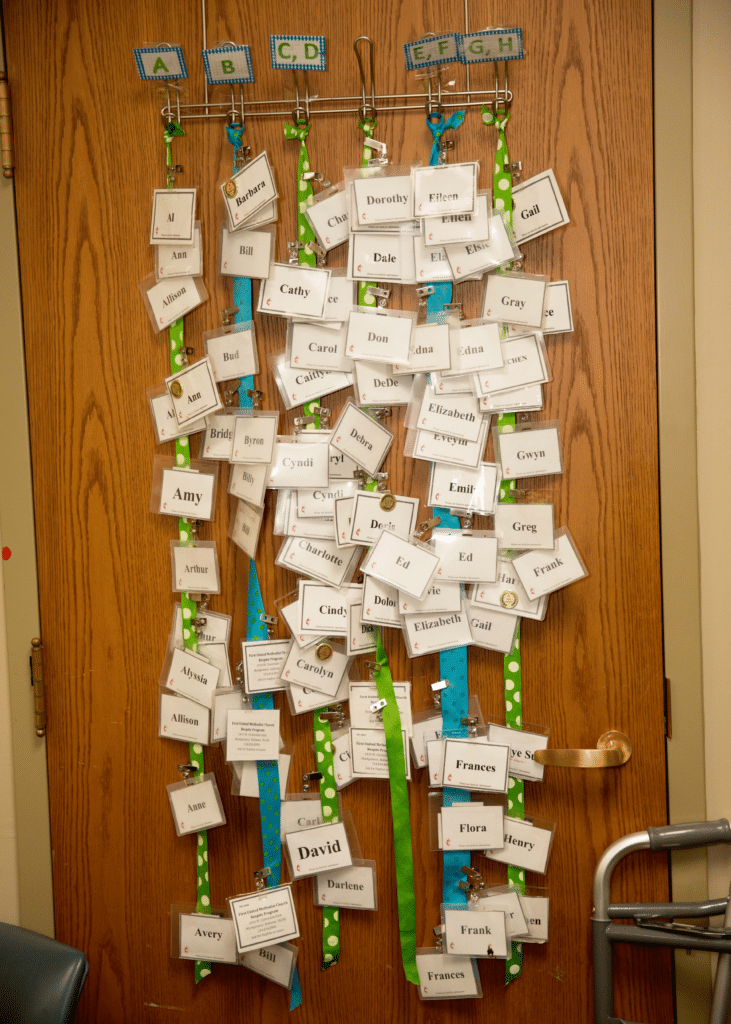 Care partners have reported less anxiety, depression, and better sleep patterns for their loved ones after a full day of Respite engagement.
For more information on volunteer opportunities at one of the Respite for All communities, please contact the local program for more details.