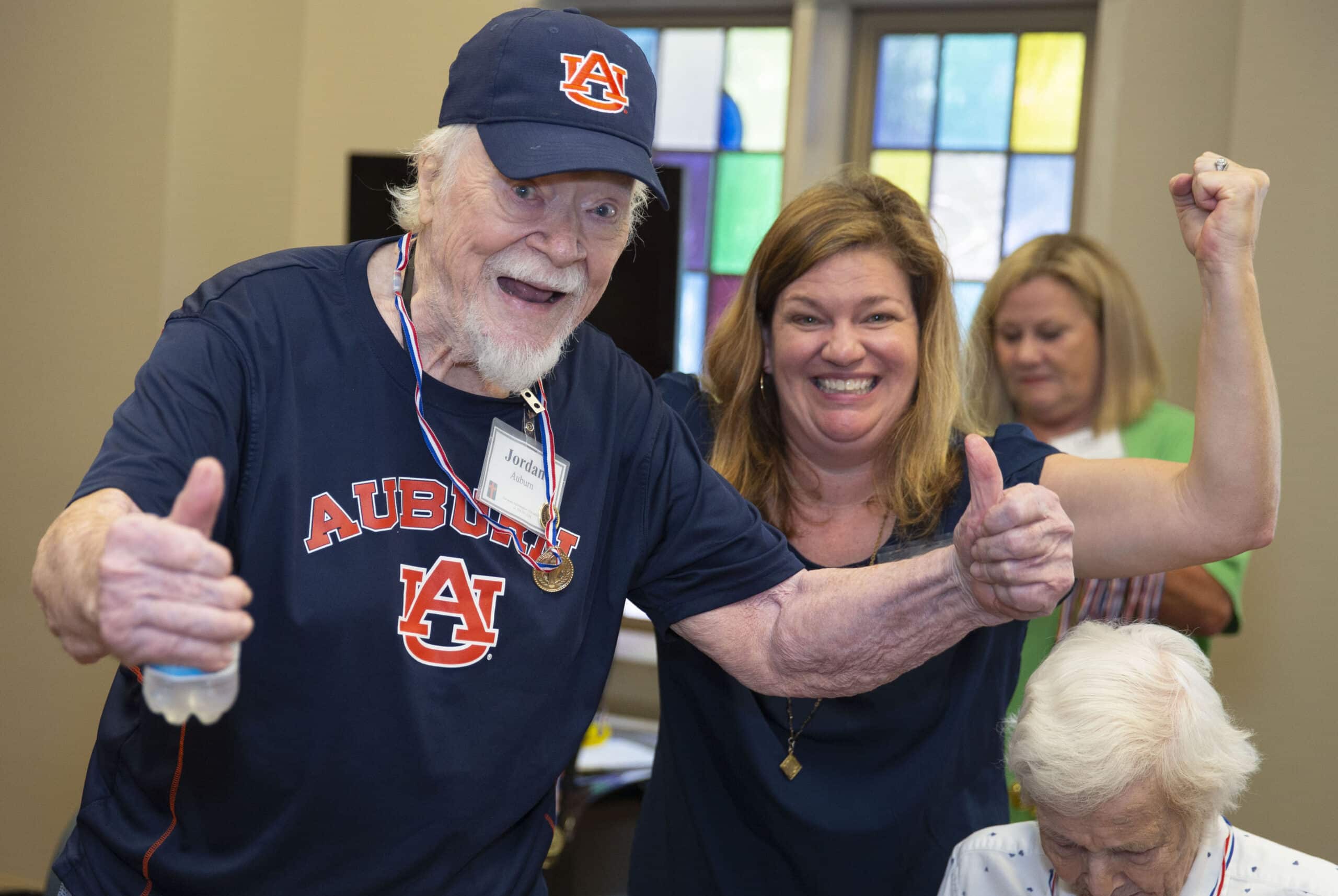 The mission of the Respite for All Foundation is to inspire, grow, and mentor Respite Volunteer Ministries for communities seeking to minister to persons living with Alzheimer's disease and other dementia disorders through education and shared best practices.
"The Respite for All model is a way of responding to dementia that brings fresh resources and renewed hope – a truly holistic approach unlike anything out there."
Daphne Johnston
Co-Founder and Director
"Reclaiming Joy Together!" is the motto of the Respite for All Foundation. It speaks to our model that brings forth a new system of care support, a social system of care support, a respite – "a short period of relief from something difficult or unpleasant" for all people involved – the caregiver, the friend living with dementia, and the volunteer. RFA is a program that is proven to reinvigorate, helping piece back together self-worth, and provide a space for us all to truly be "Reclaiming Joy Together!"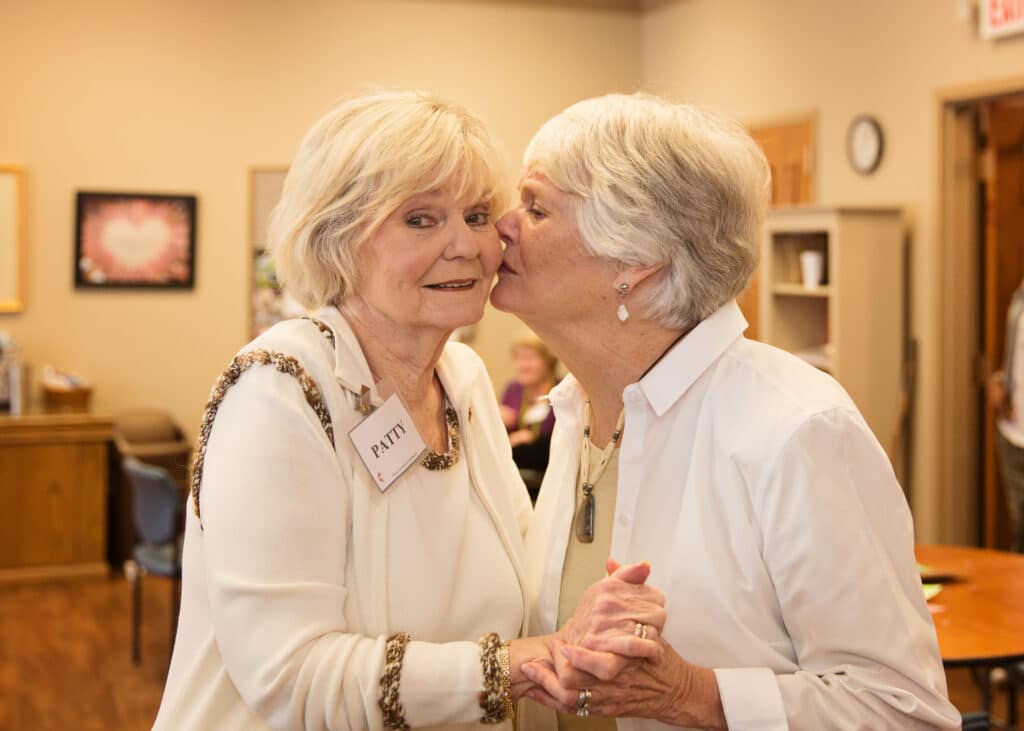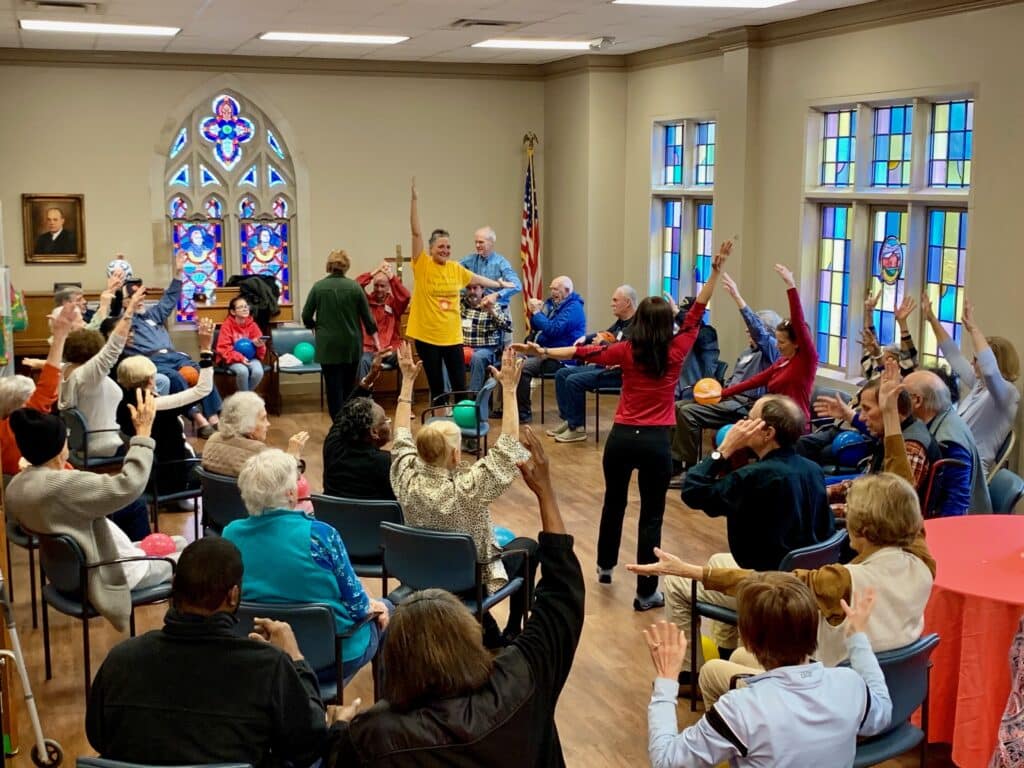 Our Purpose
The Respite for All Foundation (RFA) was founded as a nonprofit to advance the social, volunteer-driven Respite model to improve the quality of life for people who have memory loss due to dementia while also offering peace of mind and respite to their caregivers.
The RFA model of care is based on partnerships with faith communities that provide free space and a network of volunteers who offer community and companionship along with evidence-based activities that benefit the individuals served, their caregivers, and volunteers. These intergenerational programs meet anywhere from one to four days per week and require no medical staff. While RFA is rooted in faith-based communities, we serve everyone without regard to religious affiliation.
Respite for All provides the necessary training and guidance to inspire and mentor new volunteer Respite communities. To date, the Respite for All Foundation has inspired nearly 30 new volunteer Respite programs across the USA that, collectively, have served over 1000 people living with dementia, 1000 care partners, and trained over 1200 volunteers.