Respite for All Communities Expanding to More Church Denominations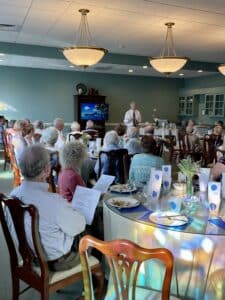 The Respite for All model may have gotten its start in a United Methodist Church, yet it is also a great ministry fit for all types of churches, and we're excited to see the model expand to other denominations.
John Knox Presbyterian Church in Greenville, South Carolina, started making plans to launch a Respite Ministry before the pandemic created so much disruption. But they kept the faith, and they now hope to open by the end of 2023!
In May, they had a wonderful informational gathering for their community. Church member Jeanne Peak is the daughter of the late Doris Jean Peak, who was part of FUMC Montgomery's Respite Ministry for several years, and Jeanne is leading the effort to spread this ministry to her community – and to a new denomination for us!
Bethlehem Lutheran Church in Cedar Falls, Iowa, is another congregation in the early planning stages for a new Respite Community – representing both a new state and a new denomination! They also had a community informational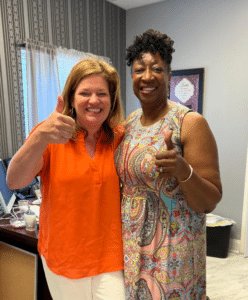 meeting in May and enjoyed lots of interesting discussion among attendees. We're so excited to see them begin the process!
On May 25, Daphne made a road trip to Atlanta, Georgia, to visit Pleasant Word Christian Center International. She was joined by Carol Thompson and several other members of the congregation for a great preliminary conversation about Respite Ministry. We can't wait to see what develops!