2nd Annual Brain Science Luncheon Shares Best Practices on Brain Health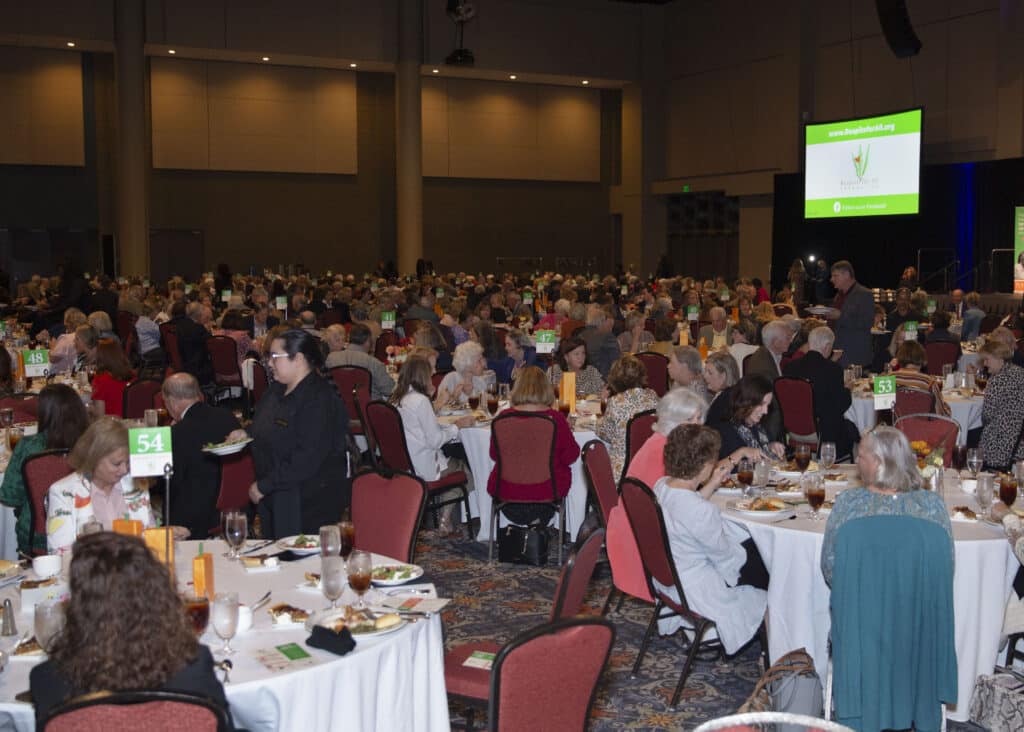 Respite for All hosted its second annual Brain Science Luncheon on October 24, and we were thankful to have a packed house for our gathering at the Renaissance Hotel and Convention Center in downtown Montgomery. Dr. Marc Milstein, a brain science expert and bestselling author, was our featured speaker this year, and he gave an engaging and informative presentation with action tips for maintaining brain health and lowering the risk of dementia. He concluded by answering great questions from our attentive audience.
RFA began this event last year as an opportunity to bring experts to the River Region to discuss the latest advancements in maintaining brain health, and we were honored that Dr. Milstein could join us in this effort. Dr. Milstein is a brain health expert, speaker, and bestselling author who specializes in taking the leading scientific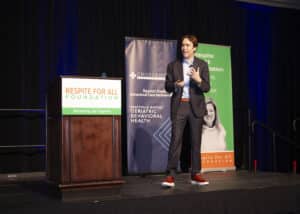 research on health and happiness and presenting it in a way that entertains, educates, and empowers his audience to live better – and he certainly proved that ability during our luncheon.
Dr. Milstein's new book, "The Age-Proof Brain," has been nominated for "The Next Big Idea Award" for best non-fiction work and has been a #1 best seller on Amazon in several categories, including Aging, Longevity, and Neuroscience. Our favorite take aways from his presentation were:
6 Major Tips
Work for quality sleep – it's the secret weapon for brain health
Learn new things and be socially engaged
Manage stress/practice mindfulness – stay in the moment
Get moderate exercise, such as walking
Treat underlying conditions
Eat real food – avoiding processed foods and consuming less preservatives
This Brain Science Luncheon was made possible with the help of generous sponsors, including Platinum Sponsor Baptist Health, supportive table hosts who invited their friends, and a team of great volunteers! Be sure to join our mailing list to stay informed about our 3rd Annual Brain Science Luncheon!