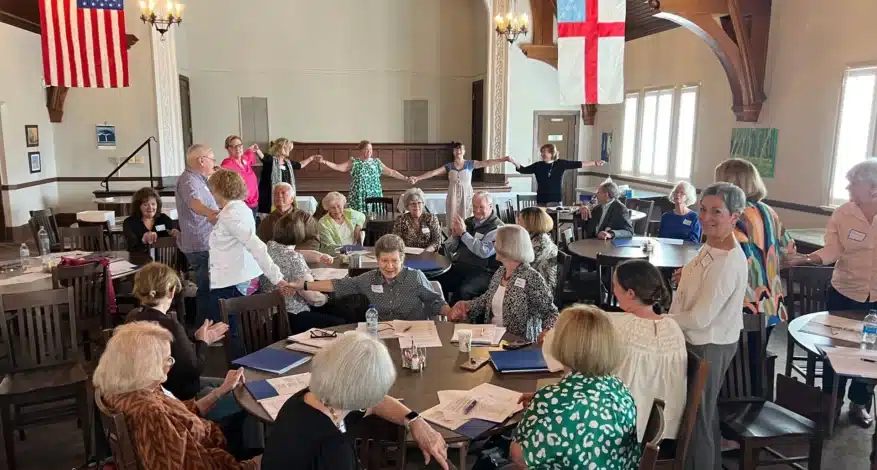 News
28th Respite for All Community to Open in Selma
Volunteers Were Eager to Learn How to Minister to Friends Living with Alzheimer's Disease and Dementia
Respite Ministry #28 is almost here!
On April 4, Daphne Johnston visited Selma, Alabama, to train a new group of volunteers preparing to open a new RFA Respite Ministry at St. Paul's Episcopal Church.
The Rev. Amy George, Rector, and Glennis Porter, WINGS Director, greeted the 35 volunteers-in-training. Then Daphne packed the next three hours with information and inspiration. In one of the demonstrations, she picked up a tip from dementia educator Karen Stobbe as she showed the trainees how our friends living with Alzheimer's disease and dementia may take longer to process our communication, but they will still get there.
WINGS — which stands for Walking in God's Spirit — opens on or around April 25.